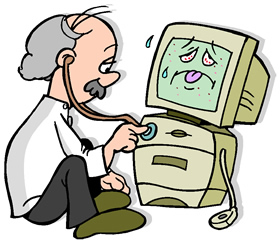 Computer Doctor Boise
208-968-5780  TEXT TO 408-571-9869        8026 S. Diego Way Boise ID 83709
Larry McCann serving Idaho for over 10 years while providing clients with high quality service at an affordable price. Providing a wide variety of repair choices helps busy people find the best time and place to have the work done. We offer Onsite repair, pickup,delivery,drop off as well as remote online repair. Our company is registered with the Secretary of state in Idaho, Insured and all technicians are Microsoft certified.
Larry McCann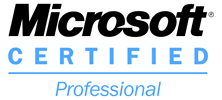 Larry started the company to provide small business and the private client with an affordable option missing in Idaho. In 2005 the computer doctor Boise started an outreach program offering discount prices for seniors needing computer repair. We also provide free computer lessions for seniors in Boise, Meridian, Kuna, Eagle and Nampa. For details click here
David Harms
After living in the Boise area for years David moved near the Seattle area in Washington state. David is a specialist in remote repair which allows the Computer Doctor to cover Idaho, Oregon and Washington. David himself a Microsoft certified tech also works closely with local clients in Washington state.
Remote online repair

Some clients are skeptical about giving control of their computer to anyone online. There are good reasons to be concerned when you may be talking to someone in another country. Using the computer doctor for online support is no different than working with us in your own home. Dealing with a local company with local phone numbers and local contact information is safe and secure. We use "Team Viewer" for our online support. Check out team viewer online!
What people say
"The computer doctor has kept our systems up and running. They never charge extra for Sundays." Fred T&T Motors
"Our server went down and Larry was able to get us back up in two hours." – Brian, Idaho Pizza
"Cable one shut us down for a virus that had spread through their system and Larry was able to remove the problem and get us back up." – Jeff, Ozzy's Car Care
"Larry at the computer doctor was the only shop that I could find to fix my computer. The rest told me to buy a new one. Larry replaced my hard drive and put windows 7 back on for less than $100. He also saved all my pictures and documents, I don't usually write a review but here is hoping that someone else can be helped like I was".  – Randy, Brewer Boise, Id
"Larry at Computer Doctor did a first rate job on my Acer Laptop. I was not able to log in from the start up screen. The password was not recognized so I took it to the doctor. I was called back the same day with repaired Acer laptop. The same one with which I am writing this review. I was told that over time all computers tend to start running slower due to the amount of junk or virus that arrives from the internet on the computer's hard drive. Eventually a slower running computer stops functioning correctly. That's the time to contact the Computer Doctor. Thanks Computer Doctor" – Jack, Meridian, ID
"I contacted Larry about my laptop and he called back within 10 minutes. With the help I got from him I was able to get my computer back up in a hurry. Having a huge project due this week for school, it was imperative I got my system back up. He suggested two different ways to fix it and the second one worked. I would highly recommend Larry". Thank you again for you help.